I created "Add" not for me but of my children. And yet…
I'll get back to that "And yet…"
When I first came up with the idea for "Add", it was because I was frustrated. I have a fabulous first child. Keen on sports, agile and quick in her moves on the field but, and this is not easy for any of us, she suffers from learning difficulties.
She has no patience when it comes to school work, quickly becomes frustrated and then, as could be expected, loses interest and becomes impossible to communicate with. This is not easy to live with for any parent, but this leads to certain situations that are very frustrating and thought provoking.
It was early one evening, as I was trying to help her with her math homework – a few simple sums – and I was about to pull my hair out in frustration over my 20th impatient attempt to show her how to add a column of numbers and "carry" the first result digit (because it was above ten!) to the next column that I came up with the idea for "Add".
"Add", the app, is something simple. It's suppose to resemble the blank page on which we write down simple notes, quickly scribble down a few numbers, maybe because we wish to sum them up… but more than that, it transcribes exactly how our children should learn to initial sum up a series of positive numbers.
"Add", the app, serves it purpose. Why you may ask? (more…)
How to play "Add", the app.
Also known as ' "Add" – play random sums or create your own challenging sums'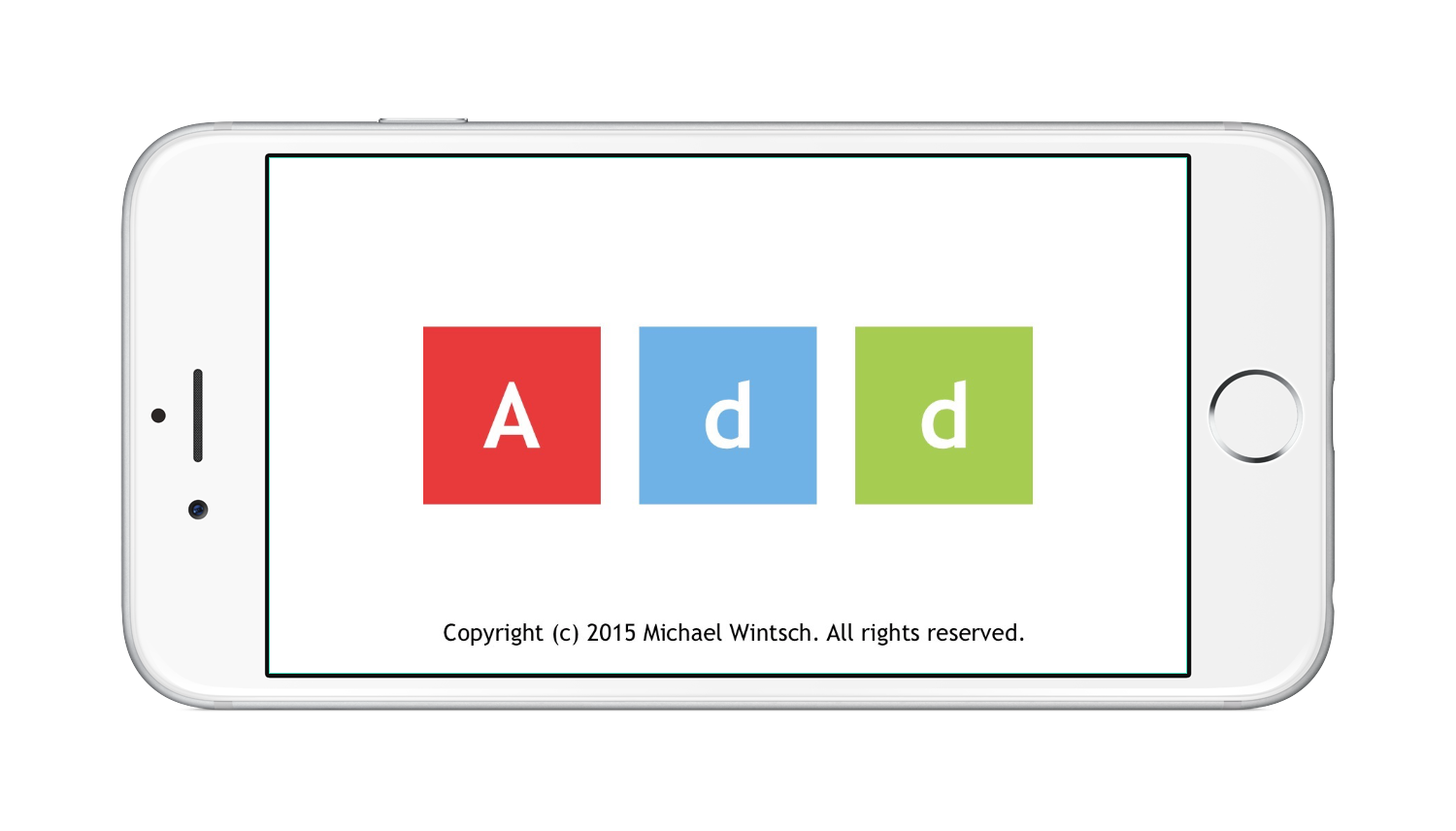 "Add" is an addition game build to ensure children learn how to add numbers in columns, correctly solve sums, and also understand the correct sequencing of numbers.
It is based on the principals behind solving a "pencil-and-paper" addition in manual arithmetic.
It is also a great brain trainer mini-game for adults of all ages. (more…)
"Add" is  available on the Apple App Store.
To obtain "Add", please press on the below "App Store" link.
"Add" is compatible with the:
Apple iPhone 6S, 6S Plus, 6, 6 Plus, 5S, 5C, 5 and 4S.
Apple iPod touch.
Apple iPad Air 2, Air, iPad 2, iPad 3.
Apple iPad Mini, all models
Apple iPad Pro.